Celebrating Christmas 2023 with Ashbourne Baptist Church
at St John's, on the Buxton Hill
We have a choice of Carol Services. Everyone is welcome to one - or all - of them!
We look forward to seeing you. Happy Christmas!
Family Carol Service Carols By Candlelight Childrens' Carol Service Christmas Day Celebration New Year's Eve Family Service
CHRISTMAS DAY SERVICE
11am
Sunday 25th December

(at St John's on the Buxton hill)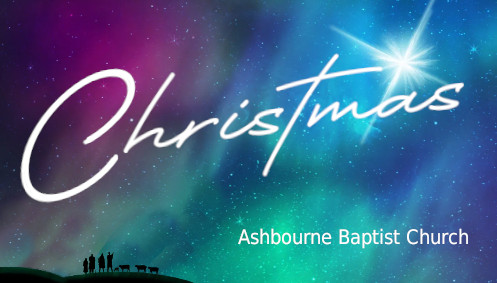 Everyone is welcome - come and savour the most special thing about Christmas with us! And, when you get home, the mouthwatering smell and cosy warmth of Christmas dinner in the oven will welcome you.
Keep scrolling for other Christmas Services...
Except for Christmas Day,
our 2023 Christmas Service dates are still to be confirmed
Previous Christmasses
Christmas Carols
'Nativity Pop-up Trailer'
In 2020 we took a Christmas Carol Nativity Pop-up Trailer around various streets of Ashbourne, local schools and nearby villages, with a Pop-up Christmas Nativity — 'Son et Lumiere' style. Different areas of the stable scene were lit as Nathan's retelling of the first Christmas progressed, to illustrate each Bible account or hymn. Local people participated enthusiastically from their own doorways.
It was the 2020 Covid lockdown that prompted our pop-up Carols trailer, because 'Carols by Candlelight' and our other Christmas Carol Services had to be cancelled.
In 2021 we repeated the Christmas Carol Nativity Pop-up Trailer — but we were also thrilled to be able to enjoy our 'Carols by Candlelight' in our new meeting place: the beautiful St John's church building. Our previous 'Carols by Candlelight' Service had been in 2019 — in the previous decade!
Occasionally we like to change things up a bit... One year we started an ABC Nativity Rocks Facebook group.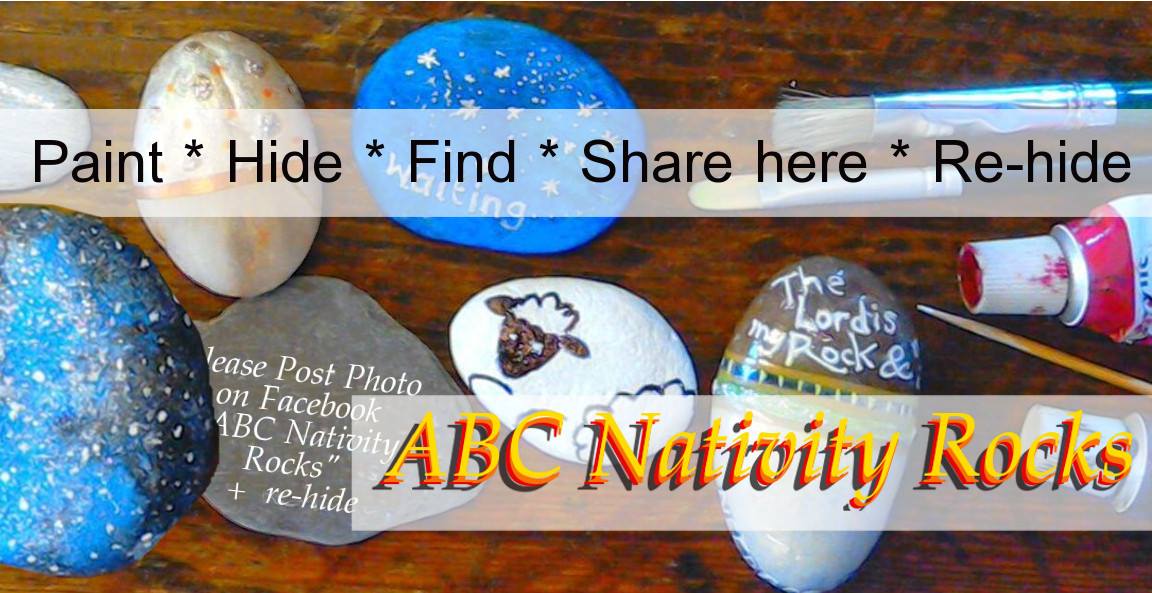 This was 'rock craft' with an optional treasure hunt. Participants painted a pebble with a picture or words related to the Nativity and hid it in a public place. Finders posted photos of found rocks on the facebook group, tracking the rocks as they were found and re-hidden.