Worship Online with Ashbourne Baptist Church

Sundays: 10.30am
ONLINE SERVICE - Sunday, 25th October 2020
Our videos are on our "Hope for Ashbourne" Youtube Channel.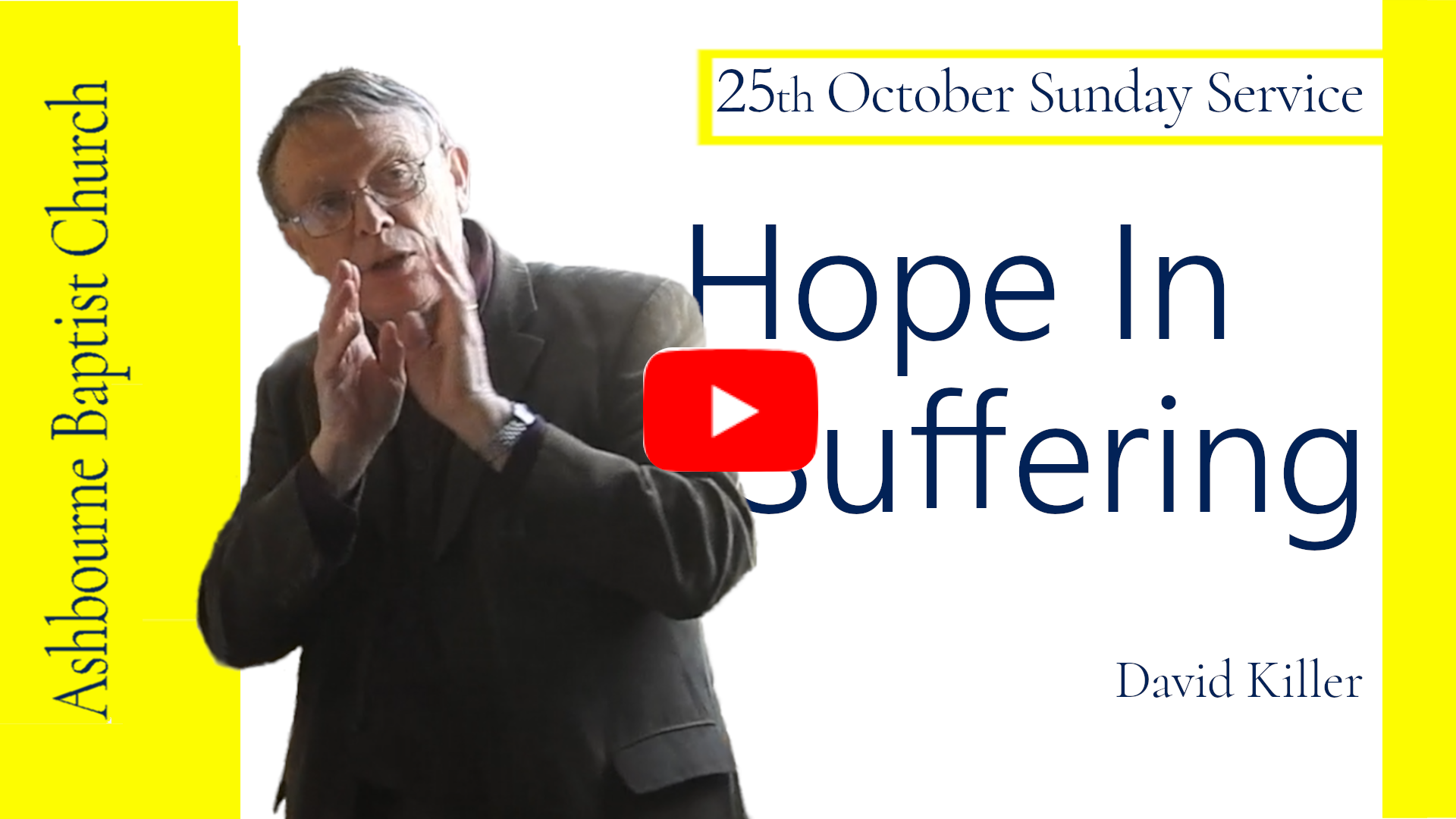 Direct YouTube Link: The Sunday, 25th October 2020 service
Audio Only
If you prefer to stream audio only, use the player below. To download the audio, use the mp3 link below the player. Alternatively, find other sermons using the links at the end of this section.
Service for Sunday, 25th October 2020:
"HOPE IN SUFFERING"
Romans 12:9-21
Preacher: David Killer
Download Resources for Sunday, 25th October 2020.
Sermon Worksheets and hymnsheets are usually made available on Saturday. The audio recording may be available from Sunday afternoon or later in the week.
SUNDAY SERVICE25th October MP3
DID YOU MISS A SERVICE?
During the Coronavirus lockdown, all our Online Sunday Services are recorded. Pre-lockdown sermons are also available to listen online or download: